The flag of Alaska has a blue background with eight gold five-pointed stars in an arrangement which is similar to the arrangement of stars in the Big Dipper and Polaris, the North Star. The star representing Polaris is larger than the stars representing the Big Dipper stars.
The blue background represents Alaska's cold climate, and the gold represents Alaska's (what else?) gold. The five-pointed star is a symbol of the United States. The proportions of 125:177 have no symbolism. The eight stars on the flag represent the following eight stars, ordered from the hoist to the fly:
Alkaid
Mizar
Alioth
Phecda
Megrez
Merak
Dubhe
Polaris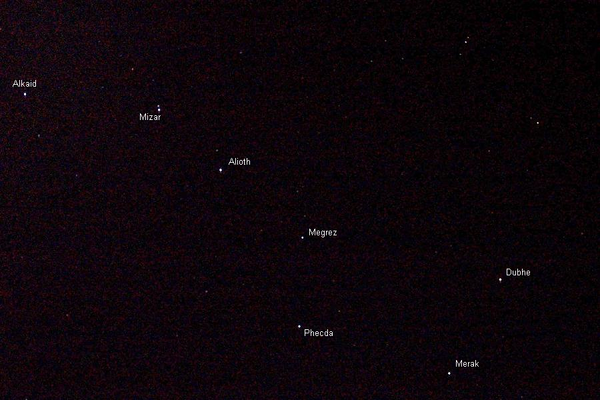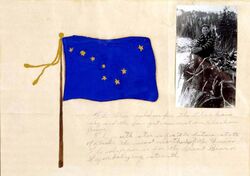 In a 1926 flag design competition for a flag for the Territory of Alaska, Alaskan schoolchildren were asked to design flags for the territory. Out of hundreds of designs, one designed by John B. "Benny" Benson, a 13 year old Native American boy, won the competition. Many say that Benson looked up at the sky for inspiration, and saw the Big Dipper and Polaris, which are always in the Alaskan sky, and decided to use those elements in one of his flag designs. Later, in Juneau, Benson recieved a gold watch and a scholarship of $1,000 for his winning design.
VexiWiki has a design page for:
Alaska
Community content is available under
CC-BY-SA
unless otherwise noted.