With each VexiWiki page, there is a corresponding talk page. These pages are provided for:
giving feedback about the page.
requesting information.
reporting any problems to be fixed.
giving opinions about the page's subject.
Posting
[
]
Talk page
[
]
To post something on a talk page, just click the "Talk" tab at the top of your VexiWiki screen.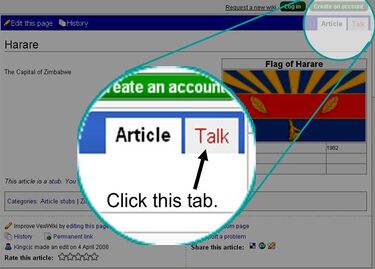 Typing, signing, and saving
[
]
In the space provided, type whatever you need to say (keep it clean) and then sign your message with four tildes: ~~~~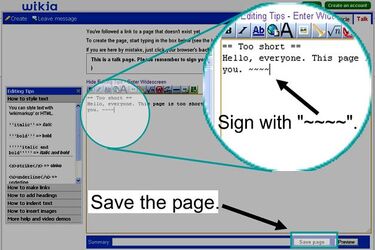 After you've finished your message, press the "Save page" button. Congratulations! You've started a talk page!