Flag of Wagga Wagga
Adopted
1965
Designed by
Harold Ellis Tomlinson' Kevin burns
Proportions
1:1
The flag of Wagga Wagga.
History
[
]
The flag was dedicated by the local Clergy and formally handed over by Sir Leslie Heron, Chief Justice of NSW, on 2nd June, 1966. It is a banner of the arms of the city of Wagga Wagga, in the Australian state of New South Wales. In other words, this flag takes its design from the shield from Wagga Wagga's coat of arms.
Symbolism
[
]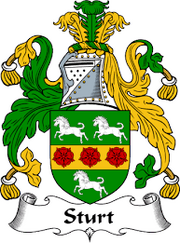 The gold band and green has been said by the city's website to be taken from the arms of Captain Charles Sturt, the first European to encounter the area. However, there is little other evidence online of him having a personal coat of arms, so it may actually be taken from that of the Sturt family, which also appears on the Henley and Grange coat of arms. The wavy blue line represents the Murrumbidgee River. The eight stalks of wheat and Merino ram's head stand for the city's principal industries. The wheat is arranged to form two W's, the city's initials.
Trivia
[
]
Today, the only pole that flies the flag permanently is at the Wagga Wagga Crematorium & Lawn Cemetery. However, it was historically flown at the airport and is flown at other places when deemed to be appropriate.
It hangs in the historic Wagga Wagga Council Chambers, the current meeting room inside the Civic Centre and the Oasis Regional Aquatic Centre, the city's only public swimming pool.
Nickname
[
]
The Wheat W's (Source needed)
Gallery
[
]